Full Spectrum Kit Liquid – 1 High Vitality 32 fl.oz 1 Best Trace Minerals 32 fl.oz
$77.00
America's #1 Full Spectrum Nutrition in a highly absorbable liquid suspension provides over 100 nutrients in every serving, in addition to our Plant Based Colloidal Trace Mineral Formula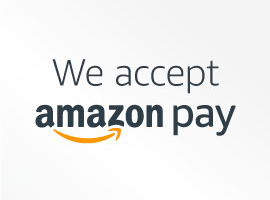 Description
GMP Certified, Non GMO, Gluten Free, Lactose Free, Dairy Free, Soy Free, Wheat Free, Proudly Manufactured In America 
---
The Full-Spectrum Kit Liquid is really our baseline foundation rolled into one. It provides our Full-Spectrum Formula in either Liquid or Capsule form, together with our essential trace minerals. The Full-Spectrum Formula, called High Vitality, provides well over 100 nutrients to the internal chemistry of the body. These include 16 vitamins, over 70 minerals, antioxidants, phyto-nutrients, as well as the fatty acids. In order to obtain this range of nutrients from most other products you would have to purchase 4 to 6 products and suffer from the result of much higher costs and much less convenience. Our Full-Spectrum Kit also includes the essential trace minerals, which have been depleted from our soils and hence from our foods for almost 100 years, making them the most Deficient group of nutrients in the spectrum. The Full Spectrum Kit is the ideal way to cover your nutritional requirement in economical and convenient way.
High Vitality compared with One-A-Day Formula and Centrum Silver
High Vitality compared with Balanced Essentials Liquid
Click here to take The Institute of Nutritional Science FREE Vitamin and Mineral Quiz
Video about High Vitality Liquid Multivitamin, from The Institute of Nutritional Science 
---
Excerpted from a lecture, Institute of Nutritional Science. Reproduced by permission.
Our High Vitality Formulas are some of the greatest achievements we have made at our research center. Liquid Supplements are extremely difficult to develop and stabilize due to the fact that moisture or water increases chemical reactions, oftentimes making Liquid Formulas very unstable. Our current High Vitality Formula is the result of over two decades of research, development, and production. Currently we have compacted over 130 nutrients in our Full-Spectrum Liquid, making it the most complex and wide ranged formula on the market in liquid form. The Best Trace Minerals in their Full-Spectrum Kits serve not only to replace micro minerals that have been lost for decades in our food due to soil depletion, but also because they enhance the absorption and uptake of some of the other nutrients, especially the vitamin group. Based on the ingredients in these two formulas we think that this Full-Spectrum Kit offered by Phoenix Nutritionals, provides the baseline of all known nutrients for optimal health and well-being.
Multivitamin-multimineral supplementation and mortality: a meta-analysis of randomized controlled trials.
Macpherson H, Pipingas A, Pase MP. Am J Clin Nutr. 2013 Feb;97(2):437-44. doi: 10.3945/ajcn.112.049304. Epub 2012 Dec 19. Review.
Effect of multivitamin versus multivitamin-mineral supplementationon metabolic profiles and biomarkers of oxidative stress in pregnant women: a double-blind randomized clinical trial.
Taghizadeh M, Samimi M, Kolahdooz F, Tabassi Z, Jamilian M, Asemi Z.J Matern Fetal Neonatal Med. 2014 Sep 10:1-7. [Epub ahead of print]
Long-term multivitamin supplementation and cognitive function in men: a randomized trial.
Grodstein F, O'Brien J, Kang JH, Dushkes R, Cook NR, Okereke O, Manson JE, Glynn RJ, Buring JE, Gaziano M, Sesso HD. Ann Intern Med. 2013 Dec 17;159(12):806-14.
Efficacy of Multivitamin/mineral Supplementation to Reduce Chronic Disease Risk: A Critical Review of the Evidence from Observational Studies and Randomized Controlled Trials.
Angelo G, Drake VJ, Frei B.Crit Rev Food Sci Nutr. 2015;55(14):1968-91. doi: 10.1080/10408398.2014.912199. Review.
Multivitamin Versus Multivitamin-mineral Supplementation and Pregnancy Outcomes: A Single-blind Randomized Clinical Trial.
Asemi Z, Samimi M, Tabassi Z, Ahmad E.Int J Prev Med. 2014 Apr;5(4):439-46.