The Whey Best Protein Shake 2lbs
$94.00
The Best Whey Protein Shake in America. 100% Pure Whey Protein with NO Fillers. Provides Natural Metabolic Enhancers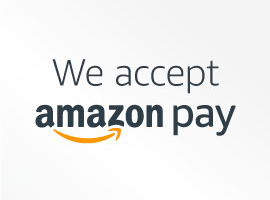 Description
GMP Certified, Non GMO, Gluten Free, Lactose Free, Dairy Free, Soy Free, Wheat Free, Proudly Manufactured In America 
---
If you desire to regulate the intake of carbohydrates, calories, or both, The Whey Best Protein Shake may be your answer to making dieting a bit simpler. Dieting can be difficult at best, but The Whey Best Protein Shake makes it easy! The Whey Best Protein Shake not only provides a measured serving of nutrients and high quality protein, but offers a sweet, tasty treat to the often bland food selections accompanying most diets. Choose either Chocolate or Vanilla, both are all naturally flavored, and begin taking back your health today!
---
Click here to take The Institute of Nutritional Science FREE Protein Deficient Quiz
Video about The Whey Best Protein Shake, from The Institute of Nutritional Science 
---
We are the ONLY provider of this Certified 100% GMP Whey Protein shake in America
---
Excerpted from a lecture, Institute of Nutritional Science. Reproduced by permission.
The battle of excess weight is one that is shared by millions of people. Our dietary habits, over the past few generations, have led us to the point where millions of people are suffering from what is called carbohydrate intolerance. The medical term for the extreme cases of this is called syndrome X or hyperinsulinemia. These individuals routinely do not respond well to calorie restrictive diets. In fact it is estimated that about 75 percent of all overweight people are so because of carbohydrate intolerance, while the remaining 25 percent carry excess weight due to simply consuming too much food.
While most diet shakes designed for women utilize soy protein, which is the protein of choice for women, soy protein is not recommended for men. Our protein shake is 100% whey protein and is ideal for men as it does not provide phytoestrogen compounds, which are already in excess in our environment, and change a man's hormonal chemistry in such a way that could potentially cause him some health problems.
Another excellent benefit to whey protein is its positive effect on the immune system. Clinical Studies have shown that whey can both stimulate and enhance immune function in humans. In addition to quality protein, The Whey Best Protein Shake provides key nutrients, designed to help the body in normalizing body weight. Citrus Aurantium stimulates the resting metabolic rate, thereby increasing the speed at which the body burns calories, even during resting periods, without causing a stimulating effect of the central nervous system. Since it does not affect the nervous system, it is safe for anyone to use. Hydroxy Citric Acid, another key nutrient in metabolic activation, further assists the body in releasing excess stored energy in the fat cells.
Each canister contains 2 lbs of premium Whey Protein with a Proprietary Blend of non-stimulating metabolic enhancing nutrients. Each container provides 30 servings. Serving size 1 scoop, provides 24 grams of Pure Whey Protein, 3 grams of carbohydrates, and just 2 grams of fat